Meer over deze vacature
Payroll Administrator - Den Bosch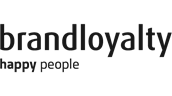 What we're looking for
Wim, Recruiter by Strictly People: "Want to be part of an organization who wants you to have fun in your work and help you grow? Become a Payroll Administrator at BrandLoyalty!"
Who they are
BrandLoyalty is the global leader in short-term loyalty programmes for grocery retail. They provide data-driven, digitally enhanced, tailor-made solutions which improve performance – on a transactional and emotional level - by changing consumer's behaviour.
The company is part of Alliance Data Systems, the global leader and engine behind marketing and loyalty programmes for over 1,000 consumer-facing companies, across all industries.
Brand Loyalty is a purpose-driven company with a big focus on their employees. They offer personal and professional development opportunities within a multinational growth business. You will be part of a team with 50+ nationalities in over 25 countries around the world. Start working at a Fortune 500 company with a young & agile attitude!
Your role
Your responsibilities in short:
Ensuring continuity and successful delivery of global payroll (Netherlands and various foreign offices), including reporting to the Finance Department;
Be the specialist on (Dutch) wage tax, including special tax regimes (30% ruling), and have the possibility to interpret and work with foreign tax legislation for payroll processing;
Conduct tax analysis and administration on salary;
Work with accounting, legal, and tax departments to ensure accurate reporting and compliance with all regulations and (tax) laws, but also SOX;
Create monthly reconciliation reports and various on call financial/operational reports;
Inform & provide (mass) mutations to external 'vendors' (pension, sickness & insurance partners);
Communicate to staff regarding salaries or legislation/social security changes regarding salaries;
Support with Global Mobility cases; i.e. contact with vendors, request of permits, A1 declarations, 30% rulings, handling expat questions and setup of assignments;
Stay up-to-date on matters related to developments in legislation, social security and societal preferences that affect the field of salary administration, and share this knowledge in the people services team meetings.
Who are you?
To fit in this role it's important you have good timekeeping skills, the ability to meet strict deadlines and you're reliable to work with confidential information. You have strong coordination skills, a keen eye for detail and the accuracy and ability to remain calm under time pressure. Besides that:
A PDL or VPS certification is a plus;
3+ years of experience in payroll;
Strong knowledge of MS Office software tools and advanced knowledge of Excel;
Experience with AFAS is a plus;
Excellent knowledge of English and Dutch language, both spoken and written.
Your reward
Does this sound like your next step? As a Payroll Administrator you may expect a salary between €2.500 and €3.000, based on 40 hours. You can also count on a travel allowance, a good pension scheme, annual bonus based on company and personal targets, a health insurance, healthy daily lunches cooked by an in-house team, on-site gym with personal trainers and every friday an afternoon drink with DJ.
Ik wil deze baan!
Do you want to apply for the role of Payroll Administrator in Den Bosch? We're looking forward to receive your application. Please click the 'solliciteren' button below.
☎ Apply by using WhatsApp
Or apply by sending a WhatsApp message to Wim on phone number 0650602624. Please mention #BrandLoyalty in your message. Wim will reply as soon as possible.
↪ Do you know the Payroll Administrator we're looking for?
Send Wim a WhatsApp message (phone number 0650602624) and mention #BrandLoyalty. When Wim calls the person you recommended you'll receive our favorite Tony Chocolonely chocolate bar to thank you for your help.
Categorie
Salarisadministratie
Locatie
Den Bosch
Publicatiedatum
13.02.2020 (zolang deze vacature op onze website te vinden is staan wij open voor sollicitaties)
Contactpersoon
Wim van den Nobelen
T: +31 6 5060 2624
Meer over
Match criteria
(Recr + AMC) Aanvullende opleiding
Andere sollicitanten bekeken ook deze vacatures
Bekijk alle vacatures