Meer over deze vacature
International Payroll Controller - Dordrecht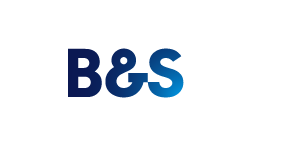 What we're looking for
Wim, Recruiter Payroll and Finance at Strictly People: "Start working as an International Payroll Controller in a professional and fast growing environment. B&S is a remarkable entrepreneurial company. Year after year they're realizing a stable growth. As an International Payroll Controller for B&S you're responsible for the compliance with (local) laws and regulations surrounding the more than €100 million personnel costs of the company. Are you the person we're looking for?"
Who they are
B&S Group is a global distribution partner for consumer goods in attractive channels and across specialised markets, such as Retail for both b2b and b2c, Maritime and Remote. With a well-trained and experienced workforce of approximately 2,000 employees, the B&S Group serves as a trusted and reliable partner to suppliers and customers, providing essential distribution services and solving their supply chain complexities. B&S Group operates a flexible, well invested and highly efficient distribution platform that comes with strong barriers to entry. Powered by high capacity warehouses and delivered with expertise in customs and compliance, the Group offers over 40,000 consumer goods to its customers in more than 100 countries.
Your role
As an International Payroll Controller you're responsible for managing both the internal payroll processing as well as the external payroll service providers of the B&S Group. In general you're responsible for the compliance with (local) laws and regulations surrounding the more than €100 million personnel costs within the P&L of B&S Group. Within this role you are expected to autonomously manage your team within a very dynamic international environment reporting directly to the Finance Director and/or CFO.
Given the different business activities and many locations internationally, it will be a challenge to bring all payroll activities together to optimize and exploit the synergy.
Your responsibilities in short:
develop, maintain and ensure compliance with the international B&S Group payroll procedures manual;
identify and execute payroll process improvements and continuous monitoring of metrics and KPI's;
manage accurate and timely processing of various payroll data;
manage external service providers;
work closely with the HR department and other stakeholders to ensure compliance with (local) laws and regulations;
ensure accurate and complete journal entries and monthly payroll accruals for the General Ledger;
prepare, review, and analyze payroll costs and balances;
manage the payroll budgeting cycle;
prepare materials for external or internal auditors, including tax audits, and provide additional explanations when required.
Who are you?
To fit into this role you have at least:
a bachelor or master degree in Business Administration, Audit or Finance;
3-5 years related working experience (as Payroll specialist/Controller);
experience in working in an international environment is a big plus;
strong accounting knowledge;
strong written and verbal communication skills are required. Including the ability to collaborate with people at all levels.
Your reward
An offer you can't refuse:
a salary between €54.000 and €65.000 a year and good rewards for your success;
a varied and challenging position with plenty of room for own initiative;
investments for your own career: training, courses, studies;
free use of their own fitness center and regularly fun staff outings;
working in a organization with young, entrepreneurial and ambitious colleagues;
the chance and space to bring your own vision to shape the corporate payroll structure.
Ik wil deze baan!
Do you want to apply for the role of International Payroll Controller in Dordrecht? We're looking forward to receive your application. Please click the 'solliciteren' button below.
☎ Apply by using WhatsApp
Or apply by sending a WhatsApp message to Wim on phone number 0650602624. Please mention #Dordrecht in your message. Wim will reply as soon as possible.
↪ Do you know the Payroll Controller we're looking for?
Send Wim a WhatsApp message (phone number 0650602624) and mention #Dordrecht. When Wim calls the person you recommended you'll receive our favorite Tony Chocolonely chocolate bar to thank you for your help.

Categorie
Financieel
Locatie
Dordrecht
Publicatiedatum
11.02.2020 (zolang deze vacature op onze website te vinden is staan wij open voor sollicitaties)
Contactpersoon
Wim van den Nobelen
T: +31 6 5060 2624
Meer over
Match criteria
(Recr + AMC) Werk- en denkniveau
Andere sollicitanten bekeken ook deze vacatures
Bekijk alle vacatures