Meer over deze vacature
Interim Administrator - Rotterdam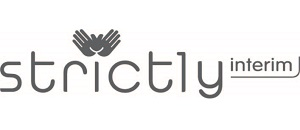 What we are looking for
Stefan, Recruiter by Strictly People: "For an organization located in Rotterdam I am looking for an Interim Administrator who is directly available for a period of 3 months."
Who they are
The organization is located in Rotterdam. In 2020 they will move to Amsterdam.
If your profile matches, we will tell you more about the organization.
Your role
As an Interim Administrator you will handle the invoicing for international clients and you will discuss about the invoices with your team. It concerns a full time project for a duration of 3 months.
Who are you?
We are looking for an Interim Administrator who speaks English fluently. You have knowledge of multiple ERP systems. Besides that you know how to deal with global clients.
Your reward
The hourly rate will be between €60 and €70. A contract with Strictly People is also possible, an indication of the monthly salary is €4.250. At this organization you can count on flexible working hours.
I want this job!
Can't wait to get started as a Interim Administrator in Rotterdam? We are glad to receive your application. Apply by using the button below!
☎ Apply quickly by using WhatsApp
You can also apply by calling Stefan Schouten or by sending a WhatsApp message to +31 6 11441423. Mention #InterimAdministrator in your message.
As long as the vacancy is available on our website, we are open to applications.
Our application process
Are you applying at Strictly People? We're glad to help! For example, we will give you feedback on your resume and presentation during the intake interview, but we also hold up a mirror to you and discuss your career options. After an intake interview with a Strictly People Recruiter you will have insight into your strengths/weaknesses and your opportunities/threats. We would like you to benefit from an intake at Strictly People so much, that only a interview with us is worth applying for. Is this your perfect vacancy? Then we will discuss with you how and whether we will introduce you to the company.
Even if we don't have a suitable vacancy for you, we are happy to help you further. We do this, for example, by giving you application and resume tips and by thinking along about your career and your next steps.
Categorie
Interim
Locatie
Rotterdam
Publicatiedatum
11.07.2019 (zolang deze vacature op onze website te vinden is staan wij open voor sollicitaties)
Contactpersoon
Stefan Schouten
T: +31 6 1144 1423
Andere sollicitanten bekeken ook deze vacatures
Andere sollicitanten solliciteerden ook op deze vacatures
Bekijk alle vacatures